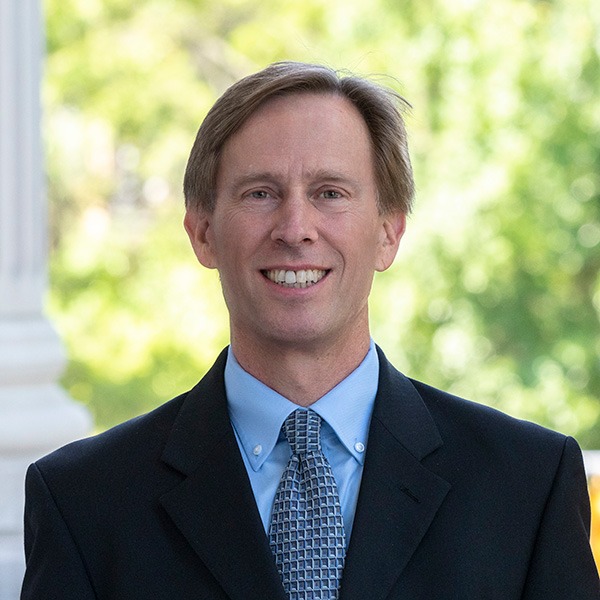 The University of North Carolina School of Law, J.D. with Honors 1992, Law Review
University of Rochester, B.A. Psychology 1989, Magna Cum Laude, Phi Beta Kappa
The Brocker Law Firm, P.A. – Principal/Shareholder
Millberg, Gordon & Stewart, PLLC, Raleigh, NC – Member/Shareholder
North Carolina State Bar, Raleigh, NC – Trial and UPL Counsel
Everett, Gaskins, Hancock & Stevens, Raleigh, NC – Associate
Jenner & Block, Chicago, IL – Associate
Judicial Clerkship: U.S. District Court Judge Franklin T. Dupree, Jr., Raleigh, NC
North Carolina and Illinois (retired status) State Bars
US Supreme Court, United States Courts for the Eastern, Middle, and Western Districts of North Carolina, Northern District of Illinois, and Fourth Circuit Court of Appeals
Past-President, 10th Judicial District Bar, the largest local bar organization in North Carolina, 2009;
Wake County Bar Association: Board of Directors (2004-05); Professionalism, Branch Professionalism Award, and Nomination Committees;
North Carolina Bar Association's Administrative Law Section
AV Preeminent Designation from Martindale-Hubbell*, which is the highest level of peer rating for professional excellence
Named to North Carolina's Super Lawyers* list for 2023 in Administrative Law
President's Award of Excellence for exemplary and dedicated service to the lawyers of Wake County (2004 and 2011)
*For more information on the criteria for selection, see Martindale-Hubbell and Super Lawyers


*For more information on the criteria for selection, see Martindale-Hubbell and Super Lawyers
Past-President, Board of Directors, Executive and Finance Committees – Community Workforce Solutions (formerly Raleigh Vocational Center)
Former Advisory Committee, Meredith College Paralegal Program
Douglas J. Brocker
Attorney
Doug Brocker has many years of experience before numerous professional licensing boards, state and federal trial and appellate courts, and other administrative agencies. He has had a wide variety of experiences from which he draws in representing clients. Doug has worked in both state and federal government and in private practice with large, medium, and small law firms in both North Carolina and Illinois.  Doug has served as outside counsel to the North Carolina Board of Dental Examiners for many years and currently represents the Board in disciplinary investigations and proceedings, judicial reviews, managements arrangements, outside litigation, appeals, and as rulemaking coordinator, among other legal matters.  He also has been retained by other licensing agencies to handle certain disciplinary matters.
In addition, Doug utilizes his varied experiences to represent various professionals in disciplinary investigations and proceedings before their respective licensing boards and administrative agencies. Doug served as Trial and UPL Counsel for The North Carolina State Bar for more than 6 years, where he investigated and prosecuted disciplinary violations, the unauthorized practice of law, and other similar matters. Doug was privately retained by the North Carolina State Bar as special prosecutor in the disciplinary case against Michael B. Nifong, arising out of the Duke Lacrosse case. Doug also provides consultation and testimony as an expert witness in matters involving professional services.  Testimonials from clients and others on this site attest to Doug's preparation, commitment, and dedication.
Doug has published numerous articles on issues of professional ethics, discipline, and liability for various publications. He also frequently lectures in continuing professional education seminars on such topics for various local, state, and national organizations. Doug has been a leader in attorney, civic, charitable, and educational organizations in the Triangle community.  He is also active in several organizations that advocate professionalism and civility among lawyers and in others that assist and support professionals suffering from mental health or substance abuse problems.
When not practicing law, Doug enjoys the outdoors, RV and other travel experiences, bluegrass music, and spending time with his extended family, most of whom live in the Triangle area.
The University of North Carolina School of Law, J.D. with Honors 1992, Law Review
University of Rochester, B.A. Psychology 1989, Magna Cum Laude, Phi Beta Kappa
The Brocker Law Firm, P.A. – Principal/Shareholder
Millberg, Gordon & Stewart, PLLC, Raleigh, NC – Member/Shareholder
North Carolina State Bar, Raleigh, NC – Trial and UPL Counsel
Everett, Gaskins, Hancock & Stevens, Raleigh, NC – Associate
Jenner & Block, Chicago, IL – Associate
Judicial Clerkship: U.S. District Court Judge Franklin T. Dupree, Jr., Raleigh, NC
North Carolina and Illinois (retired status) State Bars
US Supreme Court, United States Courts for the Eastern, Middle, and Western Districts of North Carolina, Northern District of Illinois, and Fourth Circuit Court of Appeals
Past-President, 10th Judicial District Bar, the largest local bar organization in North Carolina, 2009;
Wake County Bar Association: Board of Directors (2004-05); Professionalism, Branch Professionalism Award, and Nomination Committees;
North Carolina Bar Association's Administrative Law Section
AV Preeminent Designation from Martindale-Hubbell*, which is the highest level of peer rating for professional excellence
Named to North Carolina's Super Lawyers* list for 2023 in Administrative Law
President's Award of Excellence for exemplary and dedicated service to the lawyers of Wake County (2004 and 2011)
*For more information on the criteria for selection, see Martindale-Hubbell and Super Lawyers


*For more information on the criteria for selection, see Martindale-Hubbell and Super Lawyers
Past-President, Board of Directors, Executive and Finance Committees – Community Workforce Solutions (formerly Raleigh Vocational Center)
Former Advisory Committee, Meredith College Paralegal Program